Band on the Wall fling open their doors once more this month, unveiling a long-awaited £3.5 million expansion project.
A genuine Manchester institution, it marks a welcome new chapter in the venue's 200-year history in the city.
The changes will see the building's main room capacity extended to 500, along with a floor dedicated to Band on the Wall's innovative learning initiative, World of Music—a broad and integrated programme of heritage, music, learning and research projects.
Previously occupying just two rooms, the learning facilities now take over the whole top floor of the venue, with one large main group space, two breakout group rooms and a state-of-the-art AV suite where budding creatives can record music, interviews, podcasts and film.
A new stage will also host smaller capacity shows in the bar space, which will double up as a community space open free to the public during the day.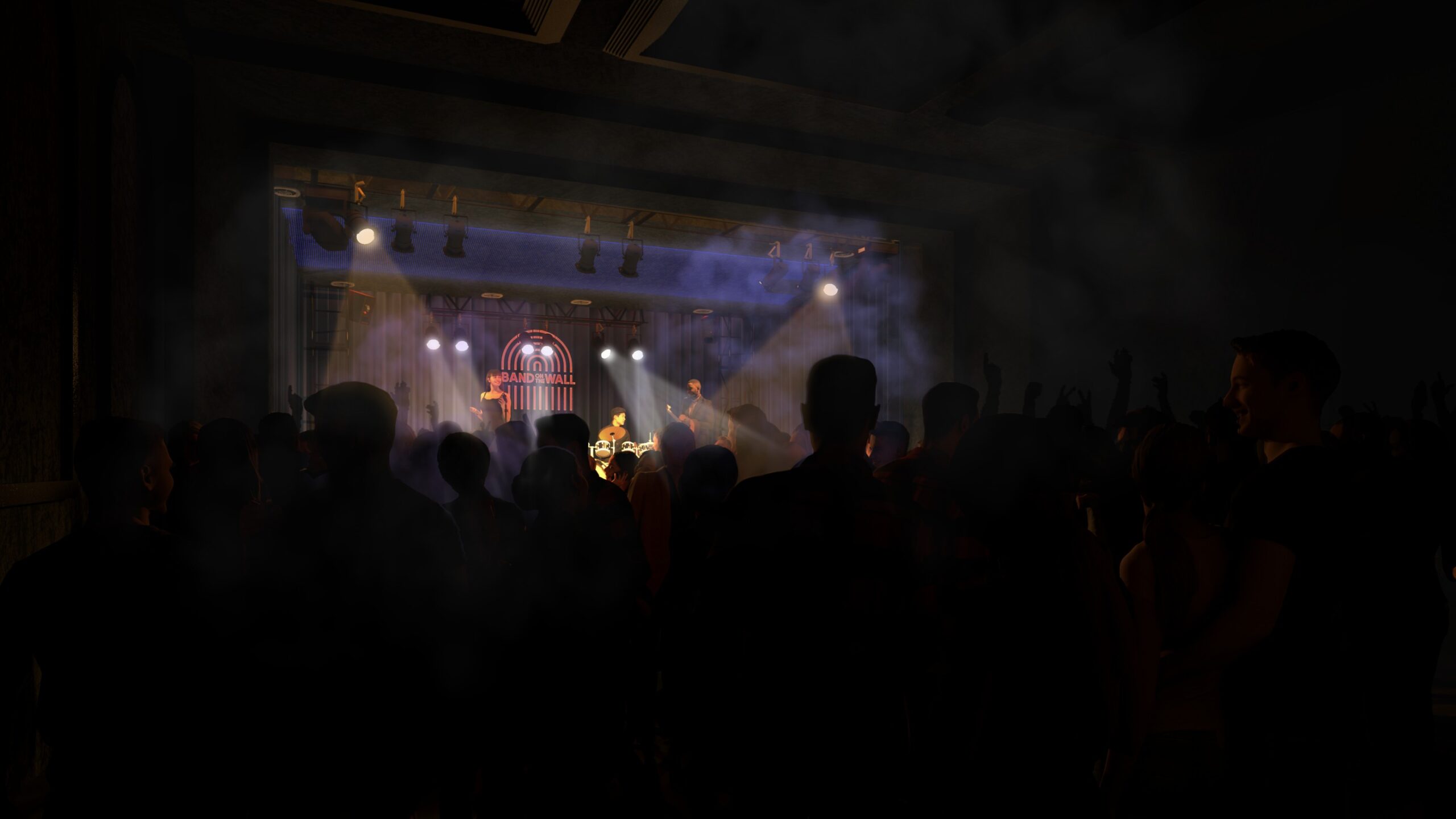 The previously scaffolding-laden Cocozza building, which dates back to the 1860s and adjoins on to the back of Band on the Wall, has formed a key part of the reinvention. The historic structure is the earliest surviving local example of commercial chambers, though had previously been left to deteriorate since closure in 1972.
To mark the grand reopening, a stellar lineup of talent has already been confirmed, featuring shows by Binker & Moses, Ibibio Sound Machine, Balimaya Project, Emma Jean Thackray, Jazzanova, Bill Laurance, Asian Dub Foundation and many more.
Gavin Sharp, CEO of Band on The Wall, said: "Band on the Wall has always been bigger than just a venue, and over the last two years we've been very busy working on our expansion project – including an increased main venue capacity, new café bar, a second smaller performance space, and significantly enhanced and expanded learning facilities to support our exciting and brand-new learning programme, World of Music. We are delighted to open our doors once again this March, and we look forward to welcoming guests back to our newly improved venue."
Check out some of the highlights from Band on the Wall's reopening season below:
Emma-Jean Thackray: Thu 3 Mar
Binker & Moses + DJs: Fri 4 Mar
MF Robots: Fri 11 Mar
Amadou & Mariam and Blind Boys of Alabama: From Bamako to Birmingham: Tue 15 Mar
Avi Kaplan: Sun 20 March
Balimaya Project: Tue 22 Mar
Bill Laurance Trio: Thu 24 Mar
Soft Machine: Mon 28 Mar
Ibibio Sound Machine: Fri 1 Apr
Mario Biondi: Sun 3 Apr
Focus: 5 Apr
Asian Dub Foundation: Fri 8 Apr
Roberto Fonseca: Thu 21 Apr
James Taylor Quartet: Sat 14 May
For full listings and to buy tickets, head to the Band on the Wall website. 
A Manchester Wire Partnership post
Tue 1 Mar, Band on the Wall, 27 Swan St, Manchester M4 5JZ
Words:

Bradley Lengden

Published on:

Thu 3 Mar 2022