When it was announced that Manchester would be getting our very own Blues Kitchen, there was understandable excitement surrounding the whole thing. A legend of London's nighttime, this was always bound to be a hit, wasn't it?
Immediately as you push through the weighty golden front doors, you're greeted by this lavish, jaw-dropping interior, it's stunning—in fact, it's impossible to even fathom that this place used to be a Walkabout. The questionable Aussie vibes are most definitely a thing of the past now though, replaced by elegance and eccentricity in abundance.
The venue's split into two levels—we begin downstairs, where the kitchen and bar can be found. Obviously. Old school soul food unsurprisingly takes centre stage here, mouthwatering wings smothered in buffalo suace, St. Louis Pork Ribs bigger than your head and expertly-crafted cocktails with a Southern twist—the Boulevardier with Buffalo Trace, Campari and Antica Formula is a particular highlight.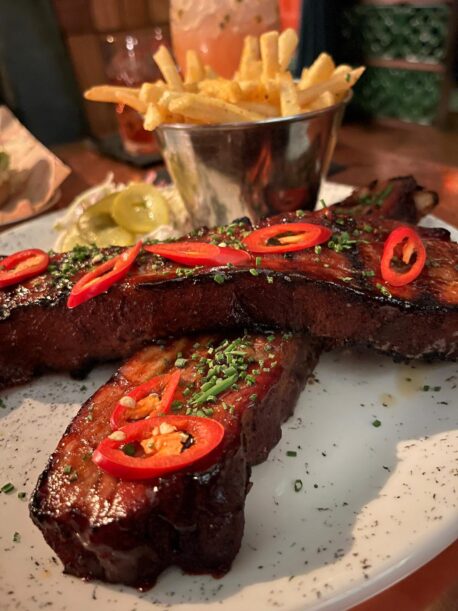 Once we've crammed in the last of our Oreo Doughnut dessert—God that was good—we head upstairs, where in a rare example of everything falling into place, Jay Electronica was to take to the stage in Manchester for the first time in more than ten years—some booking indeed. It was £5 cocktails too, as it is every Wednesday from 5pm and on Fridays 5pm-7pm. Again, everything falling into place quite marvellously.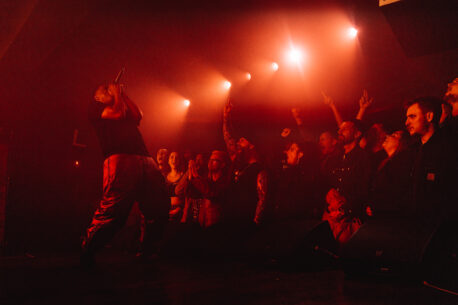 A short climb and you reach an intimate music hall, a seriously special setting for live shows that proves there's plenty of substance behind all the showy stuff. Given the reputation that's been built around Blues Kitchen London's live offering, and our own city's affinity with embracing unique musical talents, there was a pretty substantial amount of pressure on this space to deliver…it does. Comfortably. Go and see a gig here. Any gig. Just go.
Tue 1 Feb, Blues Kitchen
Words:

Bradley Lengden

Published on:

Wed 2 Feb 2022