The M Project have announced some very exciting plans due to land next month including a 2-day weekender festival in the city and a compilation cassette featuring an eclectic mix of local DIY artists.
Raising money in aid of charities 0161 Community and No Borders Manchester, the album includes a range of genres from a variety of musicians. From dance, jazz, ambient and punk – you can expect demos, live sets and full mastered studio tracks from the likes of Moby Dickless, CURRENTMOODGIRL, GY!PA, Patrick T Davies, CECIL, Rosebud, NOT4MANY, Kid Katharsis, DISCHI, The Be Positives, Gazelleband, Bayern Youth, YAANG and Dirty Freud to name a few.
Each artist was chosen by a different member of the M team, which is made up of individuals involved in the Mancunian music scene including Evan Soule of MUKA, Hannah Tinker of Wilderness Record Store, Kalum Winters of Do Your Best, Nick Barber of Barber Presents, Brandon Smith of The Singing Box, Emma Thompson of Fat Out and Ku'umba Studio.
The completed album will be available to buy on limited edition cassette tape format at various stockists and also digitally via the M Bandcamp page from the Saturday 11 September 2021.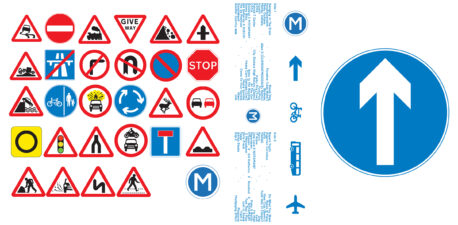 But that's not all. Alongside this release, M will be hosting a 2-day festival across the weekend of Saturday 11 and Sunday 12 September in the city centre. M1 Festival will be taking place at venues AATMA, The Peer Hat and Studio Bee in association with STEAM Radio + First Chop. Confirmed artists on the bill include Adrian Steele, Agron, Bethlehem Casuals, Crimewave, The Be Positives, Sonny Bliss with more to be announced very soon! You can find out more information at the official Facebook event page.
Tickets are available right now priced at £25 for the weekend and £15 for a day ticket. Grab yours by clicking the booking link below!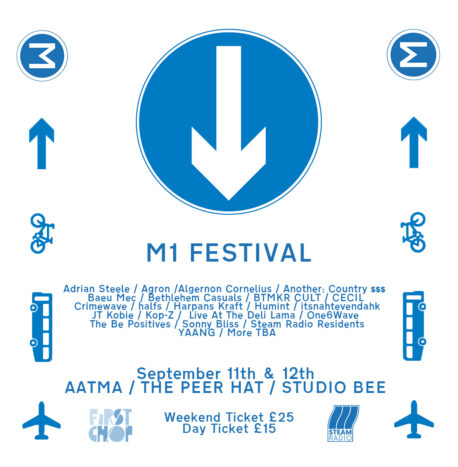 Sat 11 Sep - Sun 12 Sep, Various Locations, £15-£25
Words:

Cat Allan

Published on:

Thu 9 Sep 2021