The Northern Quarter will soon be home to a brand new Detroit-style vegan pizza place. Four Side Vegan Pizza is due to take over the basement space at The Manchester Buddhist Centre which was formerly occupied by Earth Cafe – a vegan-foodie favourite that sadly closed its doors earlier this year.
Adding to the city's already-impressive slice scene, Four Side Vegan Pizza will specialise in Detroit-style pies that are rectangular in shape (hence the 'four sides' name) and made with 72-hour proofed bases. This unique combination results in a thick pizza with a crispy and chewy crust that packs a crunch punch. While details on the venue's menu are scarce, the team behind Four Side Vegan Pizza promise a selection of vegan meats and cheeses, alongside a selection of decadent sides and drinks that are yet to be revealed.
Honouring the vegan-heritage of their new Turner Street home, Four Side Vegan Pizza will be joined in the basement by Freight Island's equally-vegan sweet-treat team Krum Dougnuts when they open their doors in January 2021. Hungry? We don't blame you. Follow the Four Side Vegan Pizza team on Instagram and Facebook for up-to-date details of their Northern Quarter debut.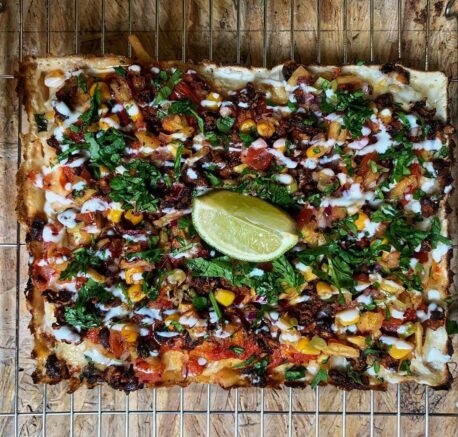 Words:

Edward Lane

Published on:

Fri 11 Dec 2020