Manchester's Science and Industry Museum will reopen on Wednesday 19 May with a free interactive exhibition exploring 100 years of codebreaking, taking us from World War I to present day – with tickets now available.
Top Secret: From Ciphers to Cyber Security will become the first collection to take over the museum's brand new Special Exhibitions Gallery and will include over 100 different objects including World War II cipher machines, secure telephones previously owned by Prime Ministers and an encryption key once used by The Queen.
This major new exhibition also promises to shine a light on the extraordinary career of Manchester icon Alan Turing and his game-changing work with teams at Bletchley Park to crack German Enigma and Lorenz cipher systems, allowing enemy messages to be read and helping to shorten the second World War. Visitors will be able to inspect marketing materials featuring Turing related to one of the world's first digital computers, the Ferranti Mark 1, alongside messages shared between Turing and the then-Director of Government Communications Headquarters, Eric Jones.
Curated by the Science Museum Group and advisors from the UK's intelligence and cyber agency GCHQ, the exhibition also promises interactive puzzles and first-person interviews, each chronicling the challenges of maintaining digital security in an ever-changing world. Meanwhile, kids will be able to enjoy a specially designed trail around the building which shines a light on key people and stories from the spy world and the crucial importance of science, technology, engineering and maths skills in keeping our country safe.
Top Secret: From Ciphers to Cyber Security will be available to explore from Wednesday 19 May via pre-booked visits. To secure your free ticket to this exhibition, head here or follow the booking button below.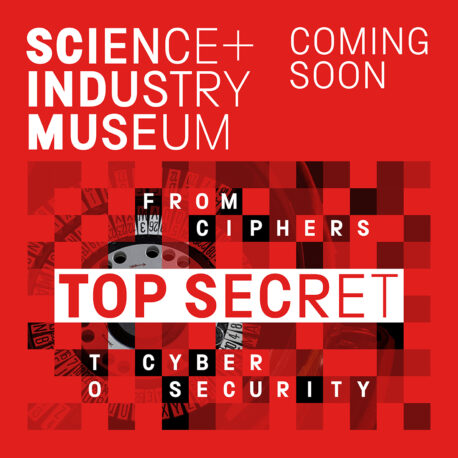 Words:

Simon Bland

Published on:

Sun 16 May 2021