Acclaimed contemporary dance company Igor + Moreno presents two works at The Lowry: the premiere of BEAT on Fri Oct 11 and the return of the internationally renowned Andante on Fri Oct 18. For the London-based artists and performers behind the company, Igor Urzelai and Moreno Solinas, movement and action is a vehicle for meaning: through their exceptional repertoire of work, they've sought to find new ways to connect with people in the moment, using both sensory experiences and hybrid art forms.
Beat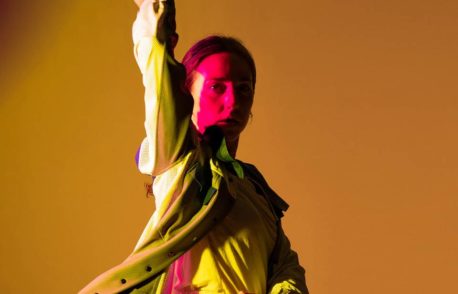 Brand new work BEAT is a solo, psychedelic show created in collaboration with one DJ (Martha Pazienti Caidan), one dancer (Margarita Elliot) and one lighting designer (Seth Rook Williams). The piece explores the exhaustion, pain and uncertainty of navigating the multiple identities and personalities that we all hold within ourselves.
Andante

Andante is an earlier, more contemplative piece: in a room filled with smoke and scent, four dancers move around an audience that is encouraged to pause and connect with themselves in the moment. This latter piece finds its echo in Limited Celestial Space, Igor + Moreno's first art gallery installation, which will also be at The Lowry (Sat 12 Oct – Sun 27 Oct).
A Manchester Wire Partnership post
Fri 11 Oct - Fri 18 Oct, The Lowry, Pier 8, Salford Quays, Salford, Manchester, M50 3AZ, Tel: 0843 208 6000

www.thelowry.com
Words:

Polly Checkland Harding

Published on:

Tue 8 Oct 2019