Factory International continues its opening celebrations this weekend, with the start of The Welcome – a nine-day extravaganza filling every inch of Aviva Studios with art, workshops, music, exhibitions, performances and more.
A major highlight of the programme is the Street Culture Takeover on Sat 18 Nov. Channelling the spirit of Manchester, a full day and night of street influence transforms the venue. Guests can expect a packed schedule that includes hip-hop dance, skateboarding with Projekts Mcr, graffiti and screenprinting workshops, plus a massive finale party featuring Manchester DnB legend, DRS and friends — all of which is completely free.
Running from 10am – 5pm, the street art live mural session sees some of Manhcester's best street artists come together to create stunning new artwork. Between 2pm – 3pm, kids over six are invited to join in and take part, too.
Also between 10am – 5pm will be a street basketball tournament, a thrilling 3 vs 3, winner-stays-on open competition with ex-professionals on hand to check techniques. Team GB 35+ star Stefan Gill will also be in attendance, so bring your A-game.
The Manchester Jam Skate will be happening between 12pm – 3pm, a high-energy exhibition from MCR Jam Skate and the Manchester skate community.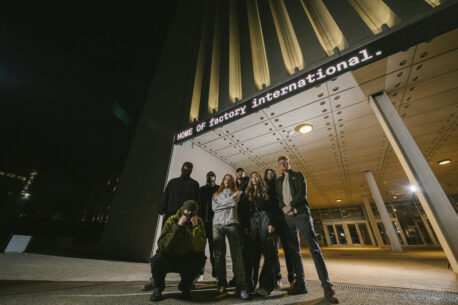 There will be live t-shirt screen printing taking place between 10am – 5pm, with visitors invited to bring their own used t-shirts to be printed with one of four special designs. The Manchester Hip Hop Archive will also be displaying their specially curated exhibition filled with items that have shaped street culture here in Manchester.
Drawing things to a stellar close will be the massive Street Culture Shut Down party from 7pm – 9pm. The party takes over Aviva's Warehouse, featuring the UK's top BMX riders and skaters, along with Manchester's finest MCs and a wealth of up-and-coming talent, along with high-impact visuals and state-of-the-art projections.
Headlining the show is Manchester DnB legend DRS performing with DJ dogger. Plus support from Yan and Foxi, Metrodome, Cooper T, Evabee, Chunky and Jamie MC Cool.
The closing party is a ticketed event, but is still entirely free. You can book your tickets here.
You can find more information about the entire Street Culture Takeover here.
Sat 18 Nov, Aviva Studios, Water St, Manchester M3 4JQ
Words:

Brad Lengden

Published on:

Fri 10 Nov 2023