Albert Schloss is a venue of extreme parallels—by night it's an all-singing, all-dancing, booze-flowing party, complete with an eclectic array of musical performers and personas that ensure no two outings are the same.
By day though, that's when the venue really offers its kitchen, or Cook Haus, the opportunity to shine…and shine it does.
Few places in town can match the same beckoning allure of the open fires and wood-laden interiors, especially as the brass winter months have us all dipping into our big coat collection.
Onto the food and it's very much a menu that's been crafted with absolute comfort at its forefront—expect alps-inspired, no-nonsense dishes of pure indulgence. Cheese fondues, onion soup served inside a bread bowl—that kind of thing.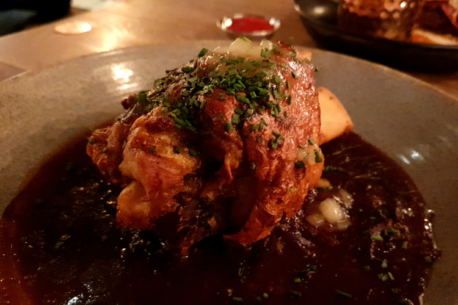 The Schweinshaxe is a particular highlight—crispy roasted pork knuckle seasoned with juniper, carraway, fennel, black pepper, all sat in this incredibly rich, intense gravy that delights with every last spoonful. A serving that is sheer comfort at its most delicious—it strikes that special balance between nostalgic, heartwarming home cooking, with all the quality and expertise you could ask for.
Another delight comes via the Coquilles & Langoustine St-Jaques—scallop and langoustine swimming in a parmesan cream and herb crumb. Properly indulgent. Properly good.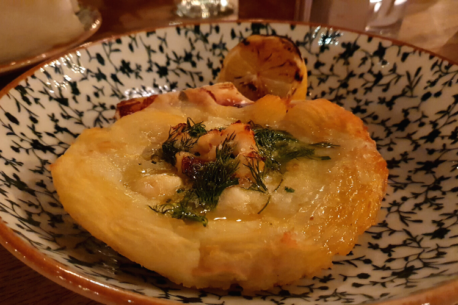 Alongside the wintery bites, comes an array of new cocktails also inspired by the colder months. The Gingerbread Old Fashioned is spectacular and the Klementini, which combines Diablese Spiced Clementine rum, Cointreau, orange, lemon, cinnamon foam, is dangerously drinkable.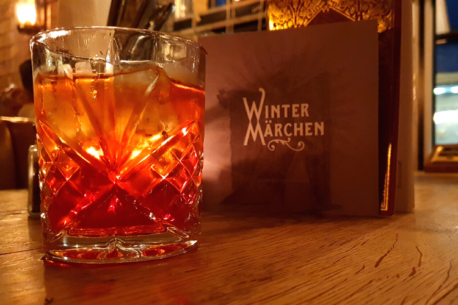 You may be a few pounds heavier than when you first arrived, you might even need a little lie down afterwards—but lord knows you'll be incredibly content come the end of proceedings.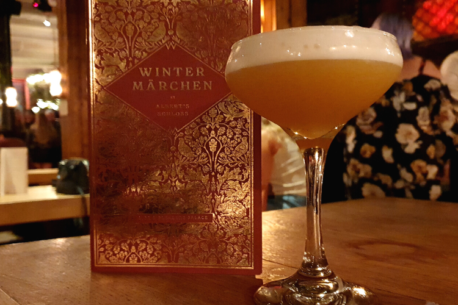 Wed 24 Nov, Albert's Schloss, 27 Peter St, Manchester M2 5QR
Words:

Bradley Lengden

Published on:

Thu 25 Nov 2021