HOME is set to celebrate the critically acclaimed work of local-born filmmaker, Mike Leigh.
A seven-time Oscar nominee, winner of five BAFTAs, and nominated for another ten BAFTA awards, Leigh is also the only British director to have won the top prize at both Cannes (for Secrets & Lies, 1996) and Venice (for Vera Drake, 2004).
Running between Sun 7 Nov – Tue 30 Nov, this special season which focuses on the filmmaker's early works coincides with the re-release of Naked, winner of Best Director and Best Actor (David Thewlis) at Cannes Film Festival in 1993.
Newly remastered in 4K by the BFI National Archive, Naked will screen as part of the season on 12 November, followed by an on-stage Q&A with the director himself.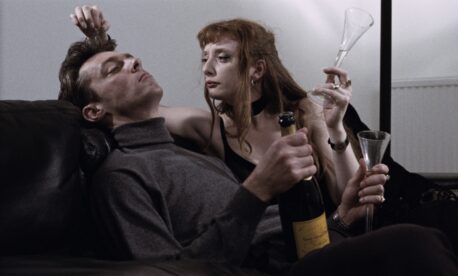 The full programme reveals the staggering scope of Leigh's achievements from the early social realism of his first feature Bleak Moments to his explorations of Britain in the 1980s with Meantime and High Hopes. His BBC Play For Today classic Nuts in May will also screen alongside other notable television work including Grown-Ups, his pointed exploration of class differences in contemporary Britain, and Hard Labour the first work he made for television in 1973, which screens in a special double-bill with Kiss of Death, starring David Threlfall in his small screen debut.
Renowned for his working methods that allow characters to emerge from research and development with actors, Leigh has become one of British cinema's most distinctive voices.
Alongside the near-month-long event, there will be a nationwide re-release of Naked by the BFI in UK cinemas from 12 Nov and on Blu-ray, for the first time in the UK, on 22 Nov. There will also be a BFI Blu-ray release of Leigh's Bleak Moments (1971) – remastered by the BFI in 4K – on  22 Nov, and a Mike Leigh collection on BFI Player. StudioCanal will also release 4K remasters of All or Nothing and Vera Drake on Blu-ray for the first time on 15  Nov.
Sun 7 Nov - Tue 30 Nov, HOME
Words:

Bradley Lengden

Published on:

Tue 2 Nov 2021