A collection of sculptures from the iconic Burning Man festival are set to arrive in Chatsworth for a UK first event.
Radical Horizons: The Art of Burning Man at Chatsworth is a large-scale exhibition that will take over the publicly accessible 1000 acre park surrounding the landmark house.
Chatsworth has worked closely with the Burning Man team to bring 12 towering sculptures from the famed Nevada festival that will go on display on our shores for the first time from Sat 9 Apr – Sat 1 Oct.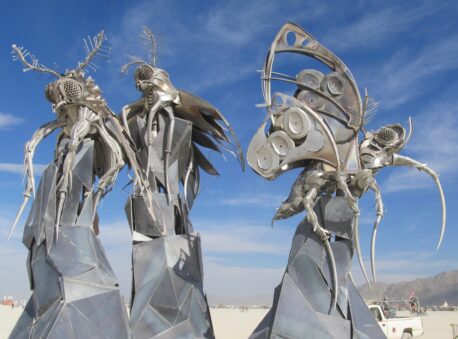 The exhibition features eight existing sculptures and four works built on site, including three new sculptures that will be created in the parkland with the help of visitors and local community groups throughout the year, mirroring the build process at Burning Man that sees teams of volunteers gathering in the desert to create new artworks.
A second exhibition, Living With Art We Love: An Exhibition presented by the Duke and Duchess of Devonshire, will also run alongside within the walls of Chatsworth House, with that display kicking off a little earlier on Sat 26 Mar.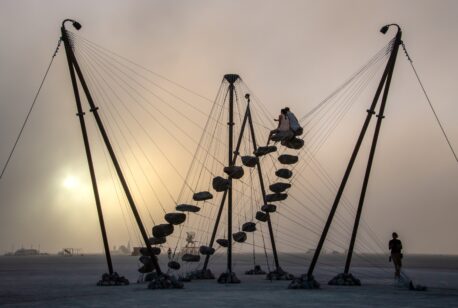 Free to access and enjoy for all, the exhibition benefits from a dedicated engagement programme working with communities of people who generally find Chatsworth hard to access.
Kim Cook, Director of Creative Initiatives at Burning Man, said: "We've come to understand Chatsworth as a place to foster innovation, creativity, thoughtfulness and thinkers since its early days, something that is also central to our work and ethos at Burning Man. Our hope is that the art in the landscape will provoke joy, new ways of viewing, and be an invitation to make up your own story about meaning as you explore the beautiful expanse of Chatsworth."
Sat 9 Apr - Sat 1 Oct, Chatsworth House Gardens, Peak District
Words:

Bradley Lengden

Published on:

Thu 10 Feb 2022