Calling all business-owners across Greater Manchester: the award-winning Hyatt Regency Manchester hotel invites you to nominate a golden employee of your choice to be in with a chance of winning a weekend stay for two in the heart of the city's Innovation District, with submissions open until Fri 15 Dec.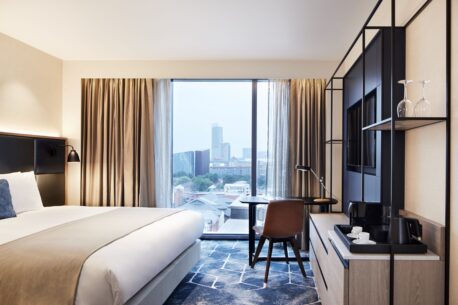 Seeking to recognise and celebrate the stellar staff who go above and beyond the call of duty, the Hyatt Regency welcomes your e-mail submissions with up to three reasons why your chosen employee should win the getaway. The winner and a plus-one of their choice will indulge in a two-night break at the City of Manchester Awards' Hotel of the Year, complete with a three-course meal at the incredible ground floor Laureate Restaurant.
Ahead of the competition, Assumpta McDonald, General Manager said: "We love this time of year and look to spread the festive cheer far and wide where we can and thought how better than giving employers the chance to recognize the efforts of their shining stars!
"Whether it is an individual who provides the office cheer, whose performance has been outstanding or someone who is steadfast in their role, quietly reliable showing up day in day out and getting the job done – we want to hear about them!"
To enter an employee into the competition you must:
1. Email from a valid company email address
2. Specify 'Christmas Competition' in the subject line
3. Specify your name, job title, company
4. Specify the name and job title of the person you are nominating (must work at your
company)
5. Contact number and email for the nominee
6. List in no more than three points and 200 words why that individual deserves to win the
two-night break
7. Submit to manchester.regency@hyatt.com by Fri 15 Dec.
The winner will be announced on Fri 22 Dec.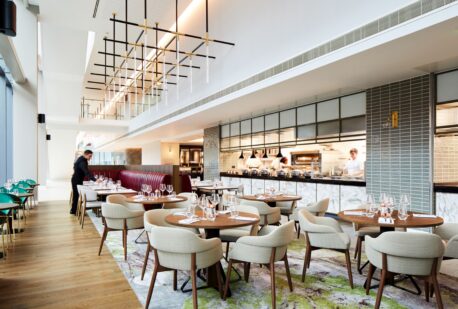 Throughout the Christmas season, the Hyatt Regency also offers a selection of irresistible festive dining packages with an array of sumptuous seasonal cuisine for groups of all tastes and sizes, from from canapé's to buffets and three-course banquets, served in both the Laureate Restaurant and the elegantly appointed Graduate Bar and Atrium.
Check out the Hyatt Regency's three festive food packages here, as well as an incredible Sparkle Package – with a New Year's Eve option available – to guarantee the party of a lifetime for you and your friends or colleagues.
For more info, head to the Hyatt Regency website.
A Manchester Wire Partnership post
Hyatt Regency Manchester, 55 Booth St W, Manchester M15 6PQ
Words:

Wolf McFarlane

Published on:

Fri 17 Nov 2023