The Blues Kitchen has unveiled a stellar seasonal lineup that'll be taking to the stage in the stunning setting of the venue's Concert Hall.
A billing that blends legends of their craft with local up-and-coming talents, guests will have the chance to catch established household names alongside the most exciting musical newcomers destined for big things in the 500-capacity space.
Among the upcoming shows is the godfather of neo-soul, Roy Ayers, the man behind hits like Running Away and Everybody Loves The Sunshine, who'll stop by on Wed 25 May.
Off the back of their sold-out performance in 2021, iconic hip-hop outfit Slum Village return for another rare UK date on Thu 5 May and the supremely talented vocals of Nigerian soul songwriter Wayne Snow will arrive for a Manchester debut on Wed 23 Nov.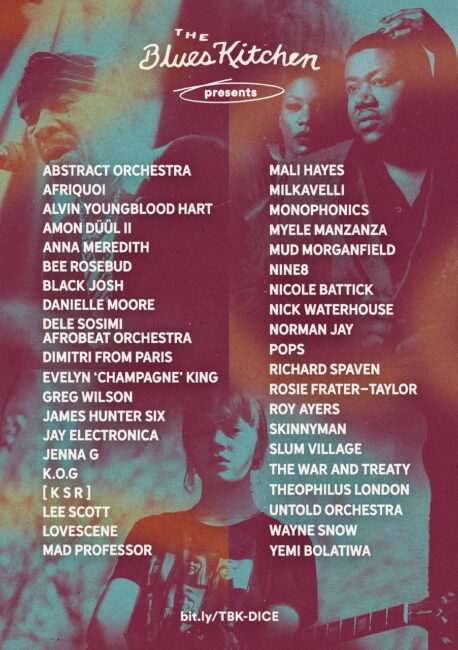 Manchester's flag will be flown high throughout the spring season too—soul and jazz superstar Mali Hayes will join forces with Lovescene singer Pops and Bee Rosebud on Thu 10 Feb for a tribute to Erykah Badu's seminal album Baduizm, which turns 25 this year.
Boasting such a diverse lineup, The Blues Kitchen Concert Hall has undoubtedly proved a more-than-welcome addition to the city's thriving live music scene, providing genre-spanning gigs to ensure there's something for all tastes.
Head to the Blues Kitchen website to see what's in store for the next few months.
A Manchester Wire Partnership post
Tue 1 Feb - Wed 23 Nov, The Blues Kitchen, 13 Quay St, Manchester M3 3HN
Words:

Bradley Lengden

Published on:

Wed 2 Feb 2022