Last weekend, we visited Heaton Park's Lightopia experience and spent over three hours in a sci-fi-inspired luminescent world packed with magical creatures, giant mushrooms and surprisingly good food.
The light trail is 1.5 miles long, but you'll barely notice the walk as you stroll past winged lions and glorious goats, a 100m Chinese-style dragon dipping in and out of the parks many hills, and take in a field of rave-programmed lightbulbs.
Other treats include a Manchester bee section and a light show over the ornamental lake, complete with festive tunes and snowflakes.
There are some cool interactive features too, including multi-coloured stepping stones and a giant plant the size of a family home. This marvellous creation is surrounded by rainbow-coloured drums which emit flashes of light that run up its length when you bang them.
Food is another highlight. Fast food faves (wood-fired pizza, freshly-cooked donuts, etc) are served in chalets around the park and there's a new 3-course 'Dine in the Light' experience to enjoy this year too.
Groups of up to 6 sit in heated pods or 'Dining Domes', which bubble up across the old kitchen gardens. Each includes luxurious blankets, heaters and wedding-grade table dressing. Food, meanwhile, is fusion family favourites along the lines of butternut soup with fresh chilli and rich, lamb kebabs with crispy onions, hand-made flatbreads and tzakiki and a Mancunian Mess dessert served in a giant jam jar.
Dine in the Light is £38pp for 3 courses (with wine or beer), and £18 for 2-courses for kids (served on wooden pirate ships!). The dining option is a bit of a splurge, but the meal made it really special and we're hoping to return before Lightopia closes on 3 January for round two.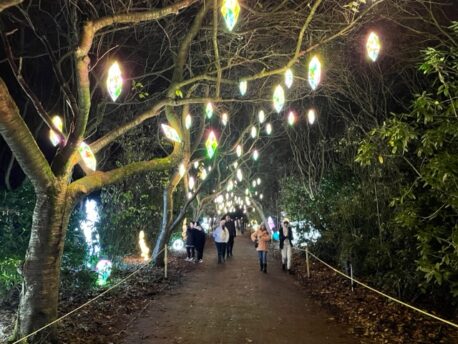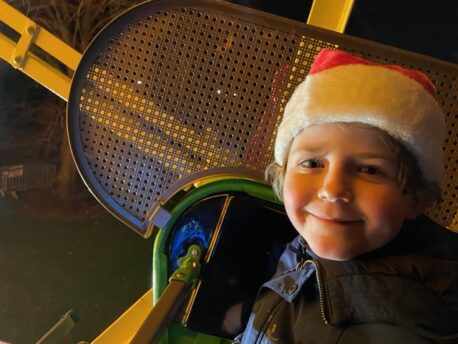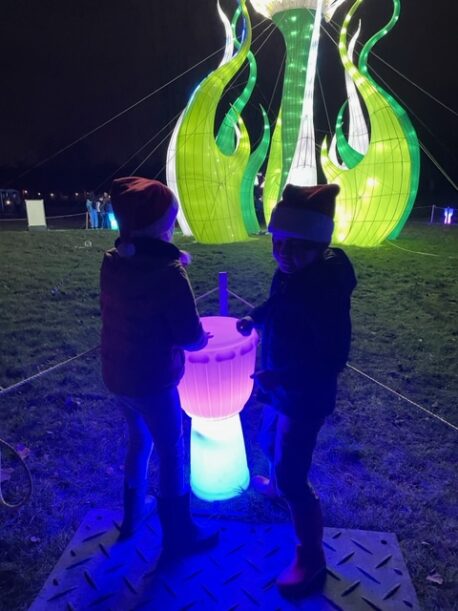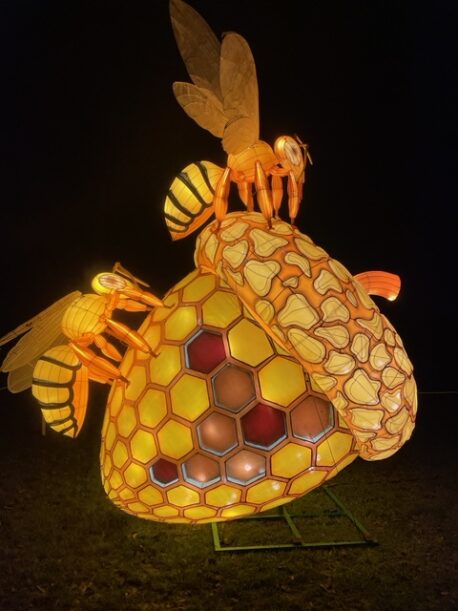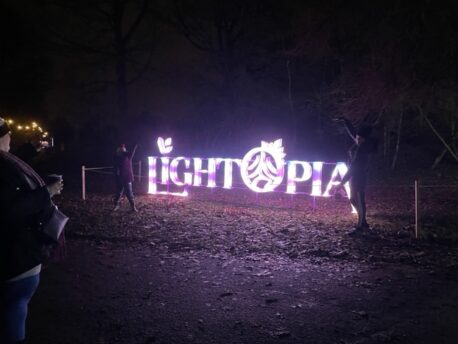 Words:

Ruth Allan

Published on:

Fri 10 Dec 2021