Fresh from 42 Degrees Festival and gearing up for the Edinburgh Fringe, So La Flair are a theatre company you most definitely want to keep your tabs on.
All about providing a safe and creative space that allows artistic freedom and encourages opportunities to create and collaborate – So La Flair are an amazing company to throw your support behind.
Championing debauchery and embracing transgression, So La Flair will set the scene in the Old Abbey Taphouse where all the weird and wonderful will come out to play.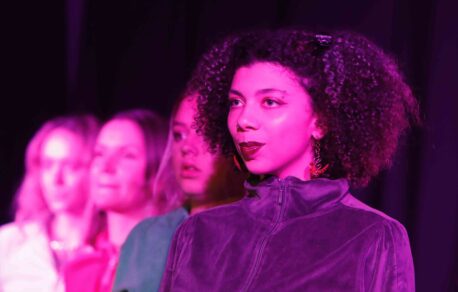 Hitting the famed venue this Fri 29 Jul is the launch of their newest project, dubbed the "twin" to their sell-out event, Bad B*tch Cabaret – aptly named Pleasure Rebellion.
Debuting the night for the first-ever time – Pleasure Rebellion is about exiting the walls of hell and reclaiming the isles of heaven.
Imagine all your favourite cabaret, drag, art, music and ritual madness all cosied up under one chaotic roof and BAM – you have a So La Flair night out.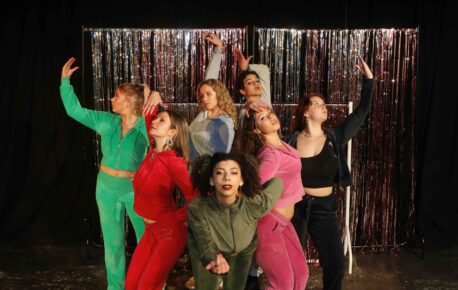 Pleasure Rebellion's muse is Dionysus – known as a god of wine and ecstasy – and the night shall be no different.
Calling all mythical creatures, gods and goddesses – this fabulous theatre company are inviting you all to get involved in the madness and carve out some time to celebrate the beauty of hedonistic joy and debauchery.
With a mission to "collectively reignite our burnt-out lights into fiery flames," all attendees are instructed to "bring your inner goddess and invite them to shine".
Prepare yourself, though, as this production is jam-packed with performances, from dancers to poets to speakers to artists to musicians – the list goes on!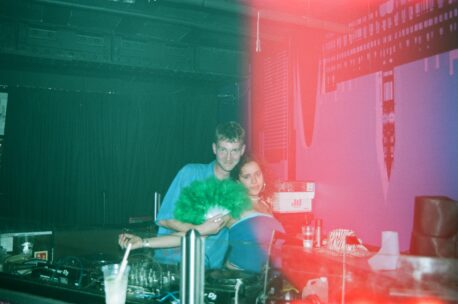 From indie curators creating a host of pleasures to decorate the rebellion to a musical and comedic interrogation into the utopic, the Trouser Project Collective stall to a playful Esmeralda-influenced burlesque dance performance, introspective spoken word to what can only be described as "an infamous cake number" – you will definitely be entertained.
After the cabaret itself has ended, the lovely lot at So La Flair invite you to take your spot and boogie on heaven's dance floor with everyone for a night of positivity, unity and compassion.
With a cracking lineup of DJs including the likes of Miss Bad B, B2B HAZ , CONE, B2B LUCIAN and XARIELLA – be sure to put on your dancing shoes.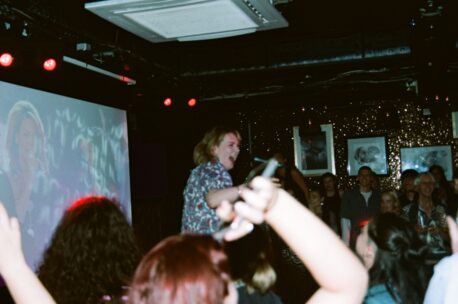 It's definitely not your standard night out, so rock up and be amazed by the incredible debut work that So La Flair has to offer.
Enjoy some eclectic performance, indulge in some radical cabaret and get your groove on all while supporting the underground art scene here in Manchester.
Be sure to follow So La Flair's Instagram to keep up to date with all of their movements.
Fri 29 Jul, 6pm - 3am, The Old Abbey Taphouse, Guildhall Cl, Manchester M15 6SY, Tel: 0161 226 2052, From £4 (plus booking fee)
Words:

Rhiannon Ingle

Published on:

Mon 25 Jul 2022