A brand-new eye-opening exhibition, marking significant moments throughout human rights history, arrives at the People's History Museum later this month.
Banners commemorating key eras of protest will form a major focus of the new exhibition, taking visitors on a journey through periods of change driven forward by groups and individuals.
The Walthamstow and Chingford Solidarity Committee banner was part of a 1930s movement when a series of hunger marches took place and the European Nuclear Disarmament banner is one of the many that appeared during anti-nuclear demonstrations.
A little closer to home is the Withington Against the Poll Tax banner, which was made in 1990 after Margaret Thatcher introduced the Community Charge.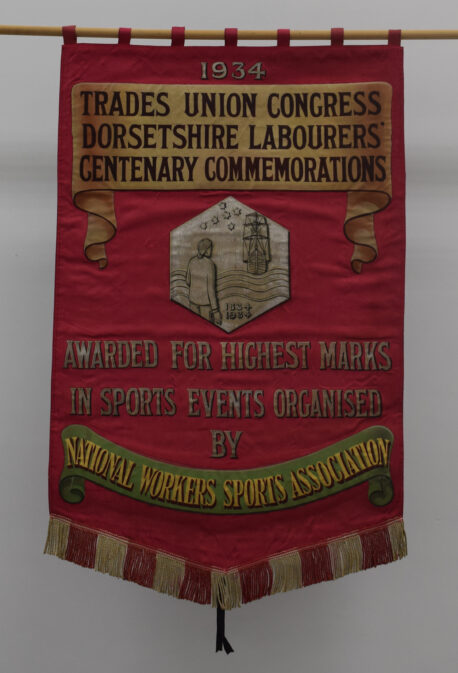 The 1934 Trades Union Congress Dorsetshire Labourers banner recognised the efforts of the Tolpuddle Martyrs; a group of agricultural labourers who were transported to Australia in 1834 for trying to form a trade union.
A few other examples of pieces on show include the Lesbian and Gays Support the Miners banner, the Suffrage Ateller banner and the Ye Old Trafford Habitation banner.
All in, 26 banners will be on show at the museum, spanning the period between 1850 right through to 2021.
The exhibition opens to the public on Sat 29 Jan, running through until Jan 2023, and is free to visit. A suggested donation of £5 is suggested to help the museum cover its running costs.
Sat 29 Jan - Sun 8 Jan, People's History Museum, Left Bank, Manchester M3 3ER, Free
Words:

Bradley Lengden

Published on:

Tue 4 Jan 2022