Tucked neatly away on the corner of Princess Street is a vibrant hidden gem serving up a handful of Manchester's most exciting and unique dishes, along with some of the city's best steaks—a big shout, I know.
Peru Perdu, a restaurant that was once initially meant to be a six-month residency, is built on the lively and dynamic flavours of South American cuisine, inspiring a menu that combines unparalleled freshness with innovative, globetrotting flavours.
That vibrancy spills through into the room's atmosphere from the moment you set through the door—there's a buzz, one that threatens to have you believe the last couple of years hadn't happened. Thank god. The welcoming sound of a busy room, friends laughing and catching up between bites—it grabs and immerses you, and it's incredibly heartwarming.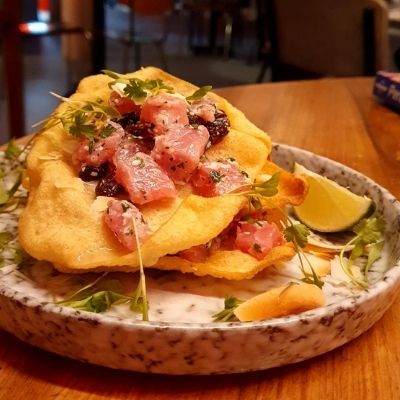 Given the roots of the menu, ceviche forms a sizable chunk of the offering. We try a few different varieties—the Tuna Pica and the Avocado—both of which are spectacularly fresh, light and oozing with simple but miraculously effective flavours. A pretty wonderful place to set the tone of what's to follow.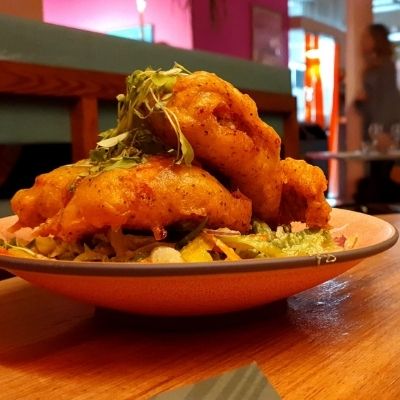 Next up, a very generous serving of Tiger Milk Chicken—huge, succulent slabs of perfectly crispy fried chicken thigh (the best part of the bird, of course) that instantly skyrocket to somewhere near the top spot of my Mancunian fried chicken rankings.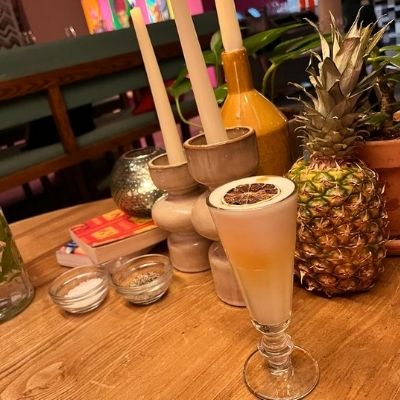 It's the Uruguayan Wet Aged Steak where things really are taken to the next level though. There's plenty to go at on this front, we opt for the Picanha, a thick cut taken from the top of the rump, and my god, it's otherworldly. What sets things apart from other classic steak spots in Manchester is that Peru Perdu cook their meat over flames, giving the steak this mouthwatering charred crisp around the edges. This way, you get this immense salty and smokey crunch before breaking through to the flawlessly-cooked, melt-in-the-mouth meat in the centre.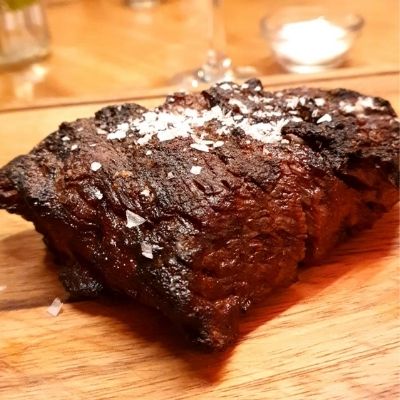 There was no way we could finish this without giving a big nod to the guys making it all run so seamlessly. Everyone from the floor to the kitchen is incredibly warm, welcoming and make the whole experience that bit more joyous. Most importantly, everyone is so evidently passionate and endlessly clued up about the food and drink they're serving, eager to offer up as much or as a little guidance as you need.
Peru Perdu have cracked this intoxicating combination of staggeringly delicious, genuinely unique dishes and a spellbinding atmosphere that's been missing from our lives for so long. It's a special kind of place, filled with special people and special food—and we cannot stress enough, if you haven't tried it, you absolutely need to. And if you already have, well you almost certainly don't need us to tell you to go back.
Sat 28 May, Peru Perdu, 74 Princess St, Manchester M1 6JD
Words:

Bradley Lengden

Published on:

Tue 26 Jul 2022