The delicate remains of a stunning and historic Victorian bathhouse have been uncovered as work on Manchester's first new public park in 100 years begins. Located behind Piccadilly Station, the Mayfield Baths originally opened back in 1857 on what we now know to be Baring Street and provided crowded visitors with access to running water for bathing and laundry – something that's hard to imagine during the socially-distanced times we currently find ourselves in. The space was damaged during World War II bombing and ultimately demolished – marking the last time anyone saw its pools (some spanning 62ft!), family wash rooms and laundry facilities – until now.
As The Mayfield Partnership began work on the city's new 6.5 acre public park, the Mayfield Bathhouse was rediscovered and a team of archeological experts from The University of Salford have started the painstaking task of excavating and preserving the site. By utilising a variety of methods including machine excavation, hand digging, 3D laser scanning and drone technology, the team aim to fully document the remains of the baths and provide historians with a better understanding of life during the industrial revolution. So far, they've already identified two large tiled pools alongside evidence of heating equipment like pipes, boilers and flues.
Honouring the historical significance of the site, The Mayfield Partnership has revealed plans to harvest and preserve the ornate Victorian tiles collected from the Baths and reuse them in various parts of their new park for all to see and enjoy. Meanwhile, the details collected by The University of Salford will be used to create digital drawings providing a glimpse into Manchester's past. For more information, visit the Mayfield Partnership website or browse a selection of Mayfield Baths images below.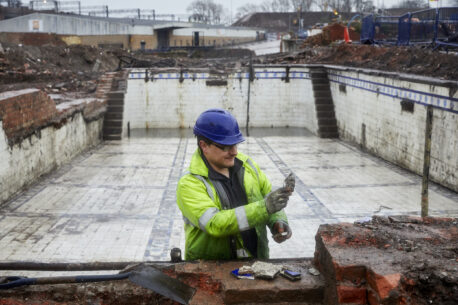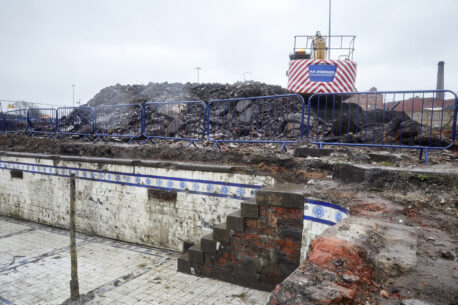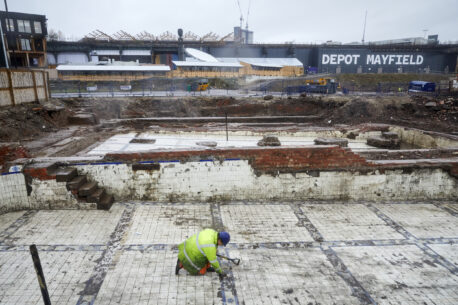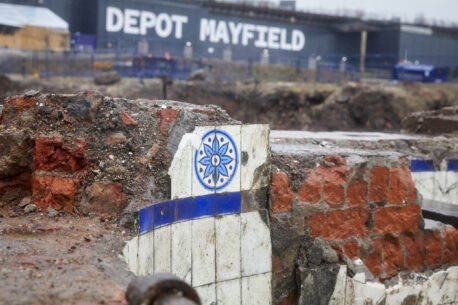 Mon 11 Jan, https://mayfieldmanchester.co.uk/
Words:

Simon Bland

Published on:

Mon 11 Jan 2021