Sebastião Salgado's critically acclaimed photography exhibition Amazônia has arrived in Manchester, with tickets available to book for free.
As the latest stop on a soaring worldwide tour that includes Rome, Paris and Rio de Janeiro, the Science and Industry Museum will host the spellbinding work produced by Salgado after seven years spent capturing both the ecological and anthropological diversity of the Amazon rainforest.
Described by The Telegraph as an 'awe-inspiring celebration of life on Earth', Amazônia is Salgado's first-ever exhibition in Manchester, and the first of its scope in the UK outside of London for over twenty years. The series comprises over two-hundred black and white images and video interviews with indigenous leaders from twelve communities, as Salgado documents the homes and vegetation under threat from climate change in 'the lungs of the world'. 
Accompanied by an immersive rainforest soundscape by composer Jean-Michel Jarre, and with atmospheric structural design by Lelia Salgado, Amazônia submerges visitors with complete sensory devotion into the planet's most unique environment, all while they navigate a dense forest of suspended images featuring sweeping vistas, aerial majesty and 'flying rivers'.
Salgado, a multi-award winning photographer with over fifty years' illustrious field experience, hopes Amazônia will deeply inspire visitors not just through its beauty, but also in the gravity of its message: "I witnessed first-hand the damage over-consumption has had on its landscapes and people", he said, emphasising the "urgent need for action to prevent this unique biodiversity being lost."
Tickets are available to book now, grab yours using the button below.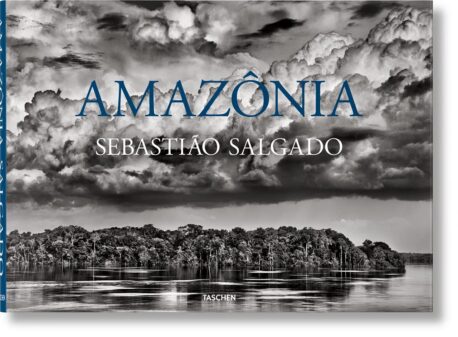 To celebrate the arrival of Amazônia, we've got a copy of the exhibition's accompanying hardback photo book (worth £100) to give away to one lucky reader. All you have to do is fill in the form below. Entries close on Fri 27 May at 12pm. Winner will be chosen at random. Applicants must be 18+. No cash alternative available.
Competition form
Manchester Wire competition entry form
A Manchester Wire Partnership post
Fri 13 May - Sun 14 Aug, Science and Industry Museum, Liverpool Rd, Manchester M3 4FP
Words:

Wolf McFarlane

Published on:

Sat 9 Apr 2022