As the birthplace of the industrial revolution, Manchester Histories Festival celebrates the diverse heritage and rich past of Greater Manchester through an invigorating programme of talks, workshops, exhibitions, film screenings, performances and more. 
In its most groundbreaking edition yet, the region's communities, individuals, cultural organisations, and educational institutes have been brought together to deliver a truly memorable few days.
This year, the theme is pointed at climate change. From Wed 8 Jun – Sun 12 Jun, guests will be invited to delve into the subject's past and discover an understanding of where we are today through a series of bold and ambitious events across some of the borough's most iconic venues, including Manchester Central Library, Gallery Oldham, Angel Meadow Park and The Monastery Manchester.
On opening night (Wed 8th June), head to the architectural wonder that is The Monastery Manchester—where you'll have the chance to meet the festival's amazing team, volunteers and contributors. Historian and broadcaster, Michael Wood will also be there to set the scene, along with breathtaking performances from Manchester International Roots Orchestra.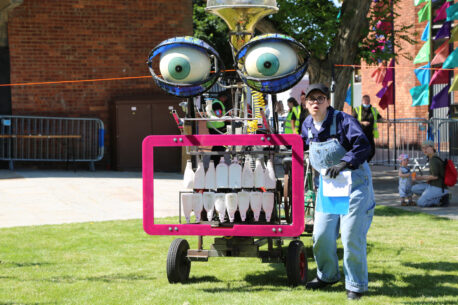 Across the festival, revellers will be invited to engage in a number of climate change activities at Manchester Central Library, with three days of events to make a beeline for. On Thu 9 June The Wicked problem asks the question 'what would you put first, the planet or your family?' Set in a futurist 2061, the audience will act as the jury, when a climate law is broken by the Green government.
On Fri 10 Jun, Dr Aditya Ramesh and Dr Jenna Ashton share fascinating insights into how Manchester's vast empire of cotton, known as Cottonopolis, created an integral thread of history that wrapped around the entire globe.
Another packed day of events at Manchester Central Library on Sat 11 Jun includes the chance to 'create your own cartoon' with professional cartoonist Polyp, and hear from one-man-storyteller, Too Much Water, as he reflects on the ways communities came together after the boxing day floods of 2015. Also happening that day, Young Climate Imaginaries offer a glimpse into the future through doodles, drawings, stories, lyrics and pictures, all combining to create an eye-opening interactive performance.
Meanwhile, Angel Meadow Park takes a look back at when polluted conditions plagued the area during the industrial revolution. On Sat 11 Jun, From 11am – 8pm, the park will be packed with food stalls, live music, cookery demonstrations and plenty of family-friendly activities. You can also take a guided tour across the fields which were once described by Friedrich Engels as "Hell on Earth", learning about the drastic transformation which has taken place since.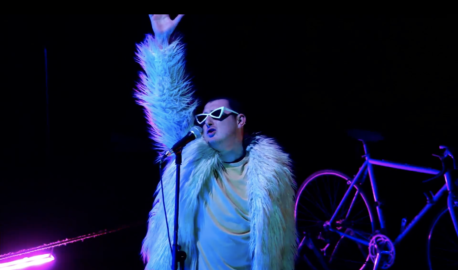 Celebration Day will conclude the festival on Sun 12 Jun, set against the Grade II backdrop of The Monastery Manchester. With free entry and no booking necessary, discover over 50 stalls of museums, heritage buildings, archives and societies—as well as even more family-friendly workshops and musical performances.
All the events taking place at Manchester Central Library (9, 10, 11 Jun) can be booked in advance here and Opening Night tickets (8 Jun) can be booked here. Advance booking is not needed for Angel Meadow Park activities (11 Jun) or Celebration Day (12 Jun). Head over to to the Manchester Histories website for full listenings and more information.
A Manchester Wire Partnership post
Wed 8 Jun - Sun 12 Jun, Various venues
Words:

Rebekah Spratt

Published on:

Mon 23 May 2022