Synagogue Nights returns to Manchester Jewish Museum this autumn, bringing with it a spectacular season of shows and concerts set within the museum's stunning 1874 Spanish & Portuguese synagogue.
A celebration of Jewish art in all of its wonderful diversity, the latest run features everything from eclectic grooves and mesmerising vocals to lesser-heard stories from the past.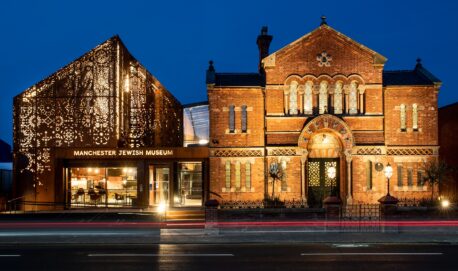 Synagogue Nights kicked off on Sun 22 Oct with an incredible performance from experimental folk duo, Fran & Flora, which was followed up by the incredible Journeys into Jewish Song with James Nissen.

A surprise addition to the programme on Thu 9 Nov saw the incredible, award-winning Deb Filler blend storytelling and music in Kravitz, Cohen, Berstein & Me.
Sadly, the Noga Ritter Trio's return to Manchester has been delayed due to illness. A new date will soon be confirmed by the venue, as we eagerly anticipate those genre-bending grooves and fresh material from Noga's new album, Ima.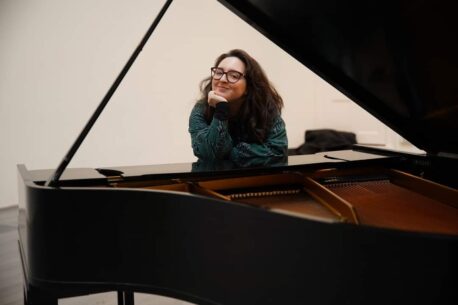 Becoming Nigella, a funny, heartwarming and hunger-inducing new musical in concert features on Sun 26 Nov. The story follows Anna, who after her estranged mother passes away, inherits both Nigella Lawson's seminal cookbook, How to Eat, and the spirit of Nigella herself, who pushes Anna to learn the joys of cooking, failing and crucially, eating.
Tanya Truman and Natasha Karp star in the show with musical direction from David Merriman. Grace Taylor is on directing duties and the book, music and lyrics come from the mastermind of Emily Rose Simons.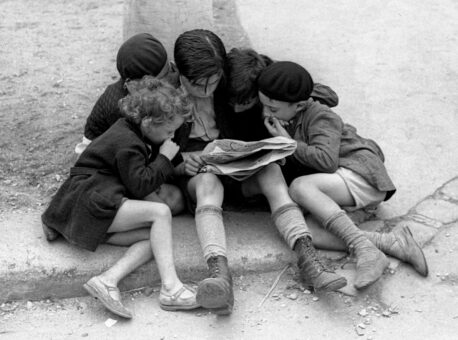 Finally, drawing the season to a close on Sun 3 Dec is OUT OF EXILE: The Photography of Fred Stein. The award-winning documentary explores the fascinating life of Fred Stein and his acclaimed photographic work, which features some of the most prominent and influential figures of the mid-20th century, including Albert Einstein and Hannah Arendt.

For more information on any of the upcoming Synagogue Nights shows, or to book your tickets, visit the Manchester Jewish Museum website here.
A Manchester Wire Partnership post
Sun 22 Oct - Sun 3 Dec, Manchester Jewish Museum, 190 Cheetham Hill Rd, Cheetham Hill, Manchester M8 8LW
Words:

Bradley Lengden

Published on:

Thu 7 Sep 2023