Mouthwatering sandwiches, hearty noodle soups, indulgent cheeseboards, jaw-dropping burgers and great ale—one short stroll atop The Great Northern Warehouse and you can have it all in abundance.
A space that has certainly come into its own over the past couple of years, this little plaza, otherwise known as The Mews, now manages to pack in some of the city's most exciting, unique food & drink operators, all of which sit within convenient metres of each other.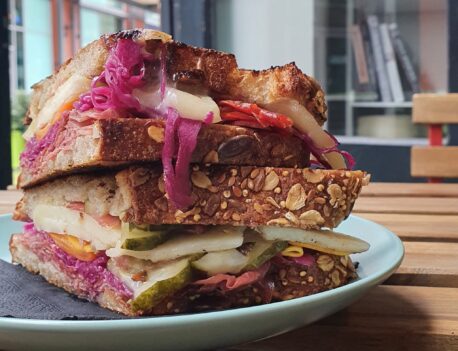 3 Hands Deli
Bringing together the masterminds behind Holy Grain Sourdough and The Crafty Cheeseman, your Instagram feed has almost definitely been blessed by the frankly ridiculous sandwich creations 3 Hands Deli dreams up at least once.
A haven of bakes, charcuterie, natural wine and stellar coffee, since opening the team have gone on to supply and shape the menus of a number of your favourite Manchester bars, while building something of a cult following via their ever-changing toastie menu.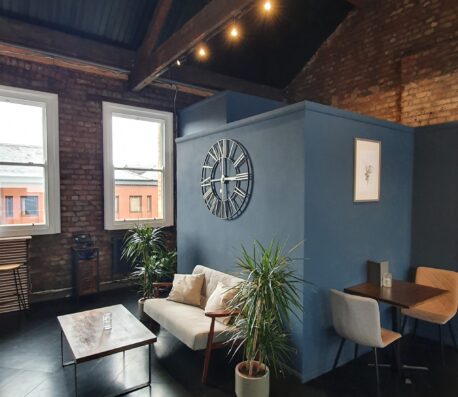 The Mews
One of the area's newest additions, The Mews has created a stunning airy space out of a once-vacant lot that if nothing else, is just an incredibly pleasant place to unwind.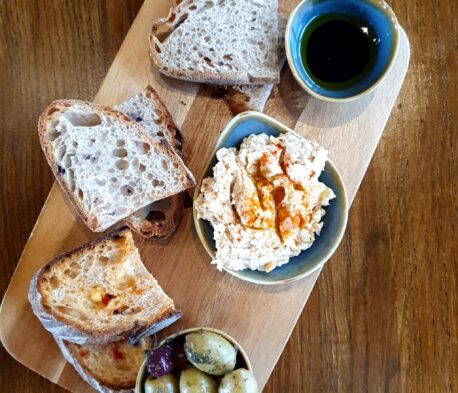 If that's not enough to lure you in, then a very generous Mon-Fri Happy Hour might be. Two-for-one house pilsners, £10 bottles of wine—£19 when combined with a cheese or meat board—between 4pm and 7pm is up there with one of the best in town.
Lion's Den
If you ask us, this is one of Manchester's best hidden gems in terms of cosy boozers—it's one of the friendliest too. Throw in the impressive live music and comedy programme, and you really are onto a winner.
Whether you pull up a chair for a chat, or just want a solid solo pint after a long day's work, the folks behind the bar are always happy to oblige either way.
Butcher's Quarter
The Butcher's Quarter already brings with it a glowing reputation thanks to its original Tib Street spot across town.
As well as providing an endless list of local, fresh, unrivalled quality produce to take home, the tasting room element of the operation has been kicked up a notch, meaning guests can work through a delectable collection of cheeses and meats, all of which can be expertly paired with a glass of red.
View this post on Instagram
Siam Smiles
As the chillier months roll in few things can compete with a hearty bowl of fragrant broth, loaded with delicious noodles, revitalising greens and as much spice as you reckon you can handle.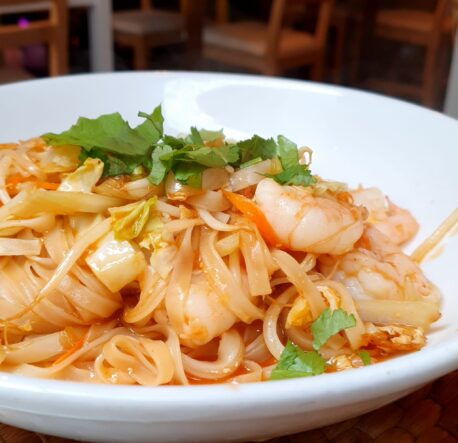 A charming, unfussy interior that's graced with some of the friendliest faces you could possibly hope to be serving up your food. Freshness and flavour is absolutely central to everything, and the portions are very generous. From salad and stir fry, to soups and curry, whenever you're done being tempted by the whole menu, you'll be trotting off with not only a full belly, but a full heart too.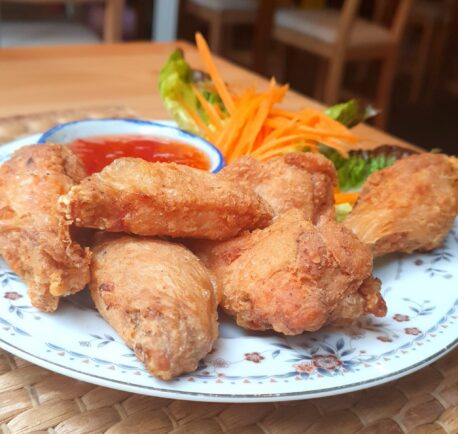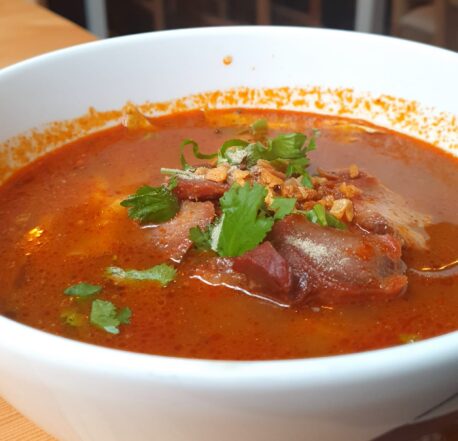 Dormouse Chocolates 
Looking for something a little more extravagant from your Friday night treat? The award-winning Dormouse Chocolates boasts an array of exciting, innovative and often perplexing chocolates.
From bars of 78% dark 'Trio Reserve Microclot', to delectable toasted white chocolate, there's something for the adventurous and more traditional chocolate fanatics alike.
View this post on Instagram
Words:

Bradley Lengden

Published on:

Sun 31 Oct 2021