Manchester Union Brewery and Alphabet Brewing Co have united to launch a series of alternative Christmas markets in the city centre.
Launching this weekend, the markets will boast a huge variety of food, drink and other assorted goodies, all based at the breweries' home on North Western Street.
Whether it's world foods, custom clothing and make-up or ceramics, the pop-up stalls will showcase the best creative culture Manchester has to offer.
Running from 12pm-6pm for the next four Saturdays—27 Nov, 4 Dec, 11 Dec & 18 Dec—a variety of rotating indie traders will take over each weekend.
Appearing will be the likes of Witch King's rum; specialising in bohemian fresh fruit rum liqueurs, Wallace and Son's catering; family-run vendors providing street food with a fine dining twist, Rise Mcr; the renowned sourdough pizza pop up, and Heaven Bakery; the delicious treat bakers made for those with a sweet tooth.
Organic and handmade traders will also be present—Bee Happy, a vegan-based home fragrance company, Vlysk Colours, repurposed hand-painted glass homeware, Last Ember, generously hand-poured candles, and Talith Walker Designs, contemporary handmade embroidery art.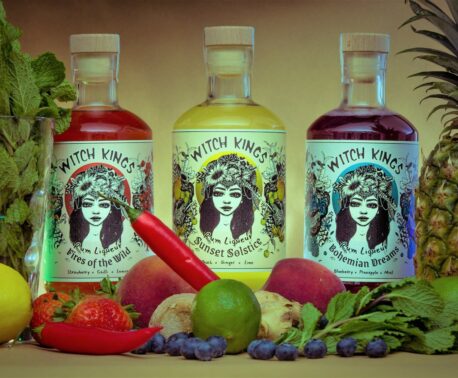 Both breweries will, of course, be on hand to provide the pints—with both Manchester Union and Alphabet opening up their neighbouring taprooms for day-time drinking.
Each weekend's full lineup can be found below:
27th November:
Piilgrim, Wallace and sons catering, Elle Est, Hunt and Peck, Na-Be Ceramics, Anie Studio, Mimi's Kitchen, Ellie Barker, iNostalgia , Birch Store.
4th December:
Bee Happy, Plstix, Wallace and sons catering, Foam In Cosmetics, Crystals by Ellie, Last, Ember, Hunt and Peck, Rise, Heaven Bakery, Witch Kings, Elle Est, Mimi's Kitchen, iNostalgia.
11th December:
Pick-Art, Talith Walker, Wallace and sons catering, Grounded Rossendale, Greenhouse books, Elle Estt, Mimi's Kitchen, iNostalgia.
18th December:
Beaches and Cream, Talith Walker, Last Ember, Vlysk Colours, Rise, Witch Kings, Grounded Rossendale, Clamp Down Records, HM Pasties, Nosh, Greenhouse books, Mimi's Kitchen, Nuewick, Jive Prints, A Twist, MusMus, iNostalgia.
Sat 27 Nov - Thu 18 Nov, 12pm, Manchester Union Brewery, 96d N Western St, Manchester M12 6JL, Free
Words:

Bradley Lengden

Published on:

Fri 26 Nov 2021