Evuna recently celebrated their 18th birthday, marking nearly two decades since the restaurants were first born out of a passion for showcasing the very best in Spanish wine.
After all this time, the team are still just as dedicated to serving up world-class, award-winning pours from family-run bodegas, and pointing Mancunians in the direction of an endless array of hidden gems.
The restaurants' owner, Jane, personally selects and imports more than 6,000 bottles every month—meaning an ever-changing offering of wonderful wines that won't be found anywhere else.
To make this specially-curated collection accessible to all, Evuna launched their own online wine shop in October. Bottles can be ordered in multiples of 3,6 or 12, and are delivered directly to your doorstep.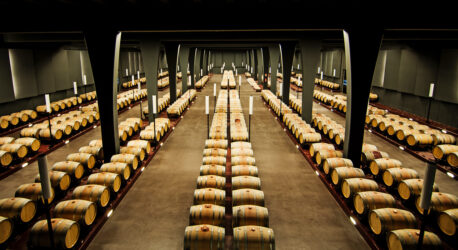 As we find ourselves in the midst of the colder months, we called upon the folks at Evuna to pick out five wines perfectly suited to the season.
This is a serious white that pairs perfectly with food. The fine oak aging allows this full-bodied white to compliment pork and mustard dishes, and work incredibly well with mature white cheeses as an after-dinner drink.
A classic old-world style premium, aromatic Sauvignon Blanc with hints of asparagus, mango, tomato leaf and boxwood. Boasting great acidity, this is a lively wine from Rueda. It's great with a seafood starter such as crab or prawn cocktail and, of course, is just as good on its own.
A Beautiful blend of Garnacha and Syrah from Extremadura. Raspberry and strawberry notes with a long finish, this bottle is delicious with salads, tomatoes and kitchen island nibbles.
Fantastic with all meats, rice dishes such as risottos—the grapes grown on the northern slopes allows slow ripening, giving the wine a fresh and fruity aroma, light body, soft tannins and reduced alcohol content—you'd be forgiven for thinking it's a Pinot Noir
100% Garnacha from Penedes Barcelona, this is wonderfully balanced alternative from Rioja. Silky and smooth with a lingering finish of blackberries, wild berries, plums and violets.
Serious Christmas day wine blend of Tempranillo, Cabernet Sauvignon and Merlot. Tastes of Black fruits with hints of spice and fine wood. Pair with Cheese, game, red meats, dark chocolate and berries.
Head to the Evuna wine shop to browse the full range.
A Manchester Wire Partnership post
Thu 18 Nov, Evuna
Words:

Bradley Lengden

Published on:

Sat 18 Dec 2021