Shen Clinic opened earlier this year, offering a one-stop shop for holistic therapies such as acupuncture, osteopathy and cult Gua Sha facials in seriously zen surrounds.
The independent venture is the brainchild of acupuncturist, Flora Grace. Formerly based at Neal's Yard on King Street, Flora has a devoted clientele thanks to her gentle manner and focus on fertility and women's health. She's also a long term Manchester resident. Her dad was instrumental in establishing Band on the Wall as one of the UK's leading music venues, and it looks like innovation runs in the family.
Launching her own clinic was a leap of faith. However she's partnered with a team of leading therapists to offer a range of in-demand holistic treatments and they're already warmly busy. Shen refers to the spirit in Chinese traditional religions , and the Shen experience is as close to heavenly as Chorlton gets. Colours are calming, while treatment rooms are warmed with infrared heaters, therapeutic music and aromatherapy oils. There's even a Chinese medicine apothecary on site, offering personalised blends for improved wellbeing.
The Clinic aims is to treat and nurture the whole person as opposed to focusing on individual symptoms. Clients are typically asked about how they sleep, eat and feel, as well as more usual questions around the reasons behind their visit. The result is a warm sense of care, and bespoke treatments which can lead to permanent, positive change. Common issues relate to fertility, sleep, anxiety, digestion, long Covid, back and skin problems. Flora insists, however, that there is no problem too large or small.
Treatments include Chinese herbal medicine, acupuncture for women's health, injury, facial treatments and fertility, aromatherapy, sports and deep tissue massage, facials, microneedling and reflexology. The clinic is also among the first in Manchester to offer cult beauty treatment, the Gua Sha facial – a kind of stone-based facial wonder treatment to reduce puffiness, blemishes and other issues. Treatments start at £45.
If you'd like to find out if what Shen can offer you, we've teamed up with Flora to offer our readers an exclusive, one-time discount. Simply quote 'Manchester Wire' when booking and enjoy £10 off your first appointment.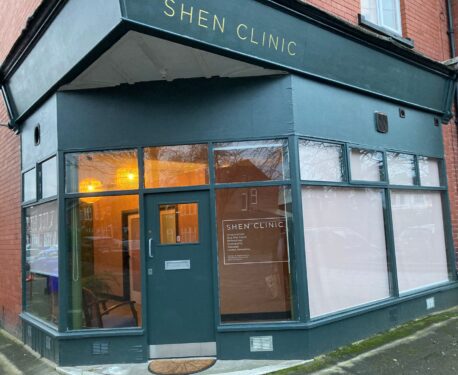 14 Milton Grove, Manchester M16 0BP, Tel: 07523 324021‬ ,
Varies
Words:

Ruth Allan

Published on:

Thu 10 Feb 2022