World-renowned drumming troupe Kodo is celebrating its 40th anniversary this year, marking the occasion with a series of spectacular shows across Europe.
Stopping off at Bridgewater Hall on Fri 11 Feb, the special production will blend pieces composed back in the 80s when the group first came together, along with more recent work created by the troupe's younger generations.
Having performed more than 6,500 live shows across five continents, including World Cups and a Nobel Peace Prize concert, Kodo is comfortably one of Japan's most successful musical exports.
At the heart of Kodo's performances is the Taiko, a traditional Japanese drum that has long been central to festivals and religious ceremonies across Japan—since Kodo adopted the instrument, it has led to a global love for the unique sound, as the group continue to push the boundaries of how it's used.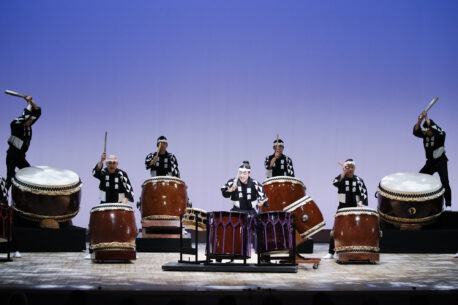 Also central to Kodo's success, is the rigorous training regime members abide by. Based on the remote island of Sado, off the west coast of Japan, new recruits undergo a two-year apprenticeship without phone, TV or internet access.
Kodo performer, Leo Ikenega, hinted at what to expect from the show: "You could say that the newer compositions of Kodo are merging with the older traditional pieces of Kodo, so you actually get to see the whole history of Kodo in this performance!"

"We hope as many people as possible will take this opportunity to come and see us on this special tour.  You really have to see us to understand Kodo (which means heartbeat) – as we literally put everything – including our hearts – into each and every performance to make a connection with the audience.  The venue will actually shake!"
Tickets are on sale now, and can be purchased using the button below.
A Manchester Wire Partnership post
Fri 11 Feb, The Bridgewater Hall, Lower Mosley St, Manchester M2 3WS
Words:

Bradley Lengden

Published on:

Thu 27 Jan 2022