Trying your hand at Veganuary this year? Once upon a time it might have felt like a fairly daunting switch—though we've kicked on a considerable way these past few years and the sheer number of impressive alternatives now make the whole thing way more seamless.
Few cuisines are better equipped to help make the change than Indian, with vegetables traditionally taking priority over meat in most dishes.
No surprises then, that over at Zouk the team have got plenty of sumptuous options to see you through this month and beyond.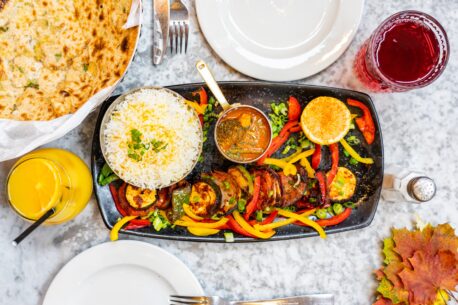 Vegetable Tikka
A huge, hearty plate of chargrilled vegetables, all marinated in a special tikka sauce and then cooked over hot charcoal. Served with basmati rice and a spicy tomato masala.
Palak Aloo
Spinach, coriander and fenugreek are the magic greens here, as the chefs work their magic to transform the humble potato into something spectacular.  The perfect dish when you're looking for something filling and comforting all in one bowl.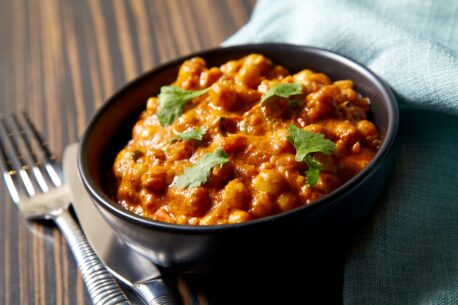 Chole Masala
In a rush? An authentic Channa Masala that's perfect for street food fanatics looking for a quick pit-stop to refuel and go.
Milli Juli Sabzi
This roughly translates from Urdu into English to mean many mixed vegetables…which sums it up pretty well. A festival of vegetables all in one dish, fused with spices, herbs and mouthwatering tomato masala. Heaps of greens make sure you're getting your five-a-day hit.
Bindi
A unique dish that offers first-timers the ideal opportunity to sample the often overlooked okra. A Punjabi dish cooked with onions, tomatoes and spices, it goes incredibly with gunpowder chips, or for a healthier alternative, with a side of Palak Aloo.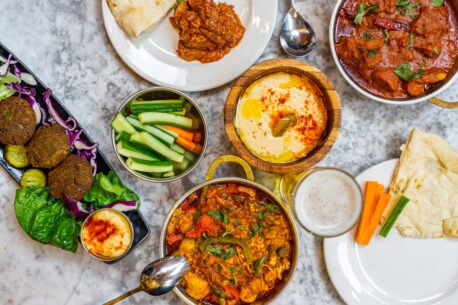 Falafel
Making use of chickpeas again, Zouk's falafel and hummus is a tried and tested classic that makes a great starter or sharing side. Bulk it up with a few extra chutneys for dipping and dunking.
Along with all of the above, plenty of extra vegan accompaniments are on offer. The mango salad, vegetable biryani along with veg and lemon rice dishes all offer a great way to bolster your mains.
A Manchester Wire Partnership post
Sat 1 Jan - Mon 31 Jan, Zouk, 5, The Quadrangle, Chester St, Manchester M1 5QS
Words:

Bradley Lengden

Published on:

Tue 11 Jan 2022