When you're plotting your next big Sunday roast outing, it's understandable that your mind probably wouldn't jump to an Indian restaurant.
With that being said, that does mean you'd be missing out on Zouk's mouthwatering take on the beloved British staple.
Aside from serving up some of Manchester's finest curries, the end of every week sees the menu addition of these huge Sunday Roast Sharing Platters.
Complete with three roasted meats—leg of lamb, beef topside and chicken—each platter also comes with all the trimmings you could possibly need' Yorkshires, golden roasties, seasonal veg and Zouk's famous spicy gravy, it's all there.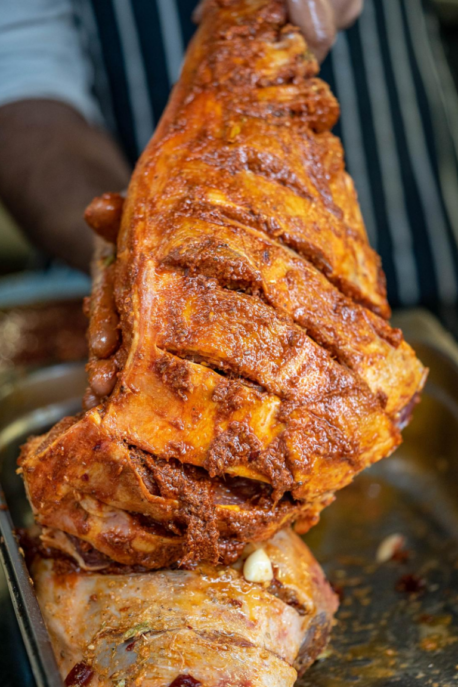 Putting their own unique twist on the classic, a special marinade from Balochistan is used to coat the protein. There are two stages to the prep, the first sees the meat tenderised, allowing it to absorb all the goodness, before the second marinade uses tikka paste and other spices to infuse the meat with even more flavour.
The platters can be ordered for groups of two, coming with a whole poussin (£50), groups of four, with a whole roast chicken (£100) and six, complete with whole roast chicken and whole poussin (£150).
For larger parties, Zouk also offer the option of a whole roast stuffed lamb, though this must be pre-ordered because it takes 48 hours to marinate and two hours to cook.
Zouk's roasts are available every Sunday from 12pm-4pm, and advance booking is advised as they typically sell out every week.
A Manchester Wire Partnership post
Mon 10 Apr, Zouk, 5, The Quadrangle, Chester St, Manchester M1 5QS
Words:

Bradley Lengden

Published on:

Sun 10 Apr 2022