From Fri 15 to Sun 17 Sep, the Science and Industry Museum commemorates 40 years of innovation, inspiration and exploration of Manchester's rich heritage and world-changing ideas with an array of free celebratory activities, including expert talks, fascinating behind-the-scenes tours and birthday-themed arts and crafts.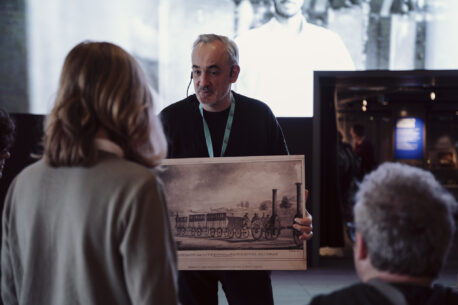 Taking place across Fri 15 and Sat 16 Sep (10.45am, 11.45am, 1.45pm and 2.45pm), a series of exclusive 'spotlight talks' examine the museum's historically significant Liverpool Road site with captivating insight into its history as a passenger railway station in the thrumming core of the Industrial Revolution. Visitors can learn about the station's transformation into the Science and Industry Museum ahead of its 1983 opening, and how the museum today draws upon its groundbreaking heritage to map a sustainable vision for the future.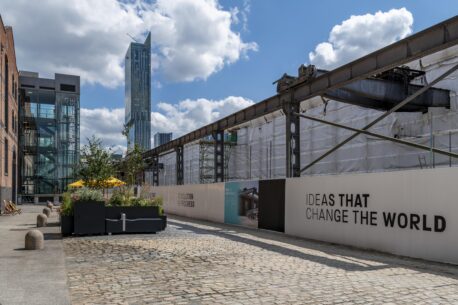 From Fri 15 through Sun 17 Sep, visitors can discover more about the museum's architectural significance with free walking tours throughout the site. Taking place at 11am, 1pm and 3pm daily, the absorbing half-hour sessions offer unprecedented behind-the-scenes access to historic spaces throughout the museum – even those that are temporarily closed while repair and conservation work is underway – for members of the public to find out about its unique industrial history, and envision the working lives of passengers who filled the station 200 years ago. Capacities for these walks are limited, so visitors are encouraged to arrive in plenty of time to sign up at the front desk.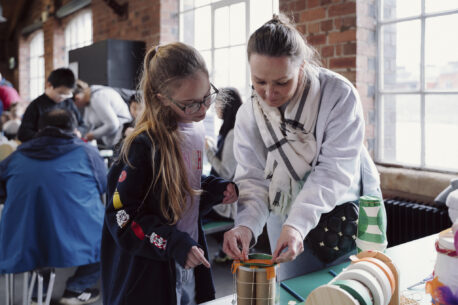 Throughout the weekend, visitors of all ages can also enjoy a variety of special birthday-themed arts and crafts, including personalised paper bunting and birthday cards which explore Manchester's history as a world-famous centre of textiles production, a birthday sing-a-long during the wildly popular and action-packed Revolution Manchester show (Fri: 10.30am, 1.30pm, Sat: 10.30am, 11.30am, 1.30pm, 2.30pm, Sun: 10.30am, 1.30pm) and a steady supply of 'scientific party tricks' from the expert Explainers at a number of 'curiosity stops' dotted around the museum.
In celebration of Heritage Open Day around the city, visitors can even take a free ride to the museum with the Museum of Transport. The route runs on Sat 16 and Sun 17 Sep, with stops at the Museum of Transport, The Science and Industry Museum and the People's History Museum.
For more information on the Science and Industry Museum's 40th Birthday programme, click here, and check out this new digital discovery guide which features the top 40 things to see, do and discover, from iconic objects in its sprawling galleries to interactive installations like Power UP and the new immersive exhibition, Operation Ouch! Food, Poo and You.
A Manchester Wire Partnership post
Fri 15 Sep - Sun 17 Sep, The Science and Industry Museum, Liverpool Rd, Manchester, M3 4FP, FREE,
10am-5pm

www.scienceandindustrymuseum.org.uk
Words:

Wolf McFarlane

Published on:

Fri 8 Sep 2023