Canvas, a brand new multi-purpose venue that spans music, entertainment, food and drink is the latest addition to the flourishing circle square area, just off Oxford Road.
A globally-inspired menu of mouthwatering small plates and sandwiches takes centre stage in the stylish bar and restaurant space upstairs. Given that the menu has been shaped by the same masterminds behind the quite brilliant Peru Perdu, it'll come as little surprise that everything we try is oozing with vibrant, innovative flavours.
The Slow Tuna, which comes with poached hen egg, green beans, olive and tomato is a glorious highlight — perfectly seared pink, with freshness sharply bursting through with each mouthful. The Steamed Prawn and Pork Dumplings are another particular standout — a delicate shell filled with a mouthwatering blend of protein and seafood, the citrus ponzu offering a cutting, moreish contrast to each bite.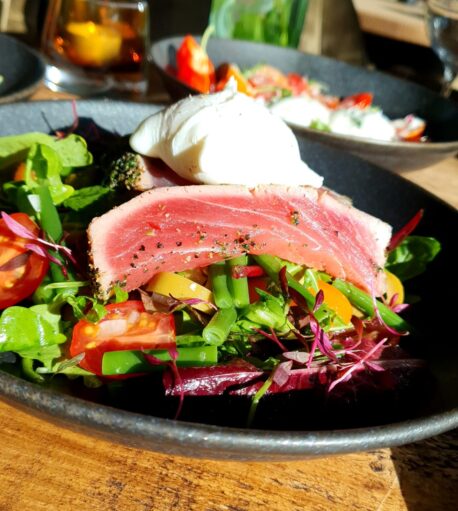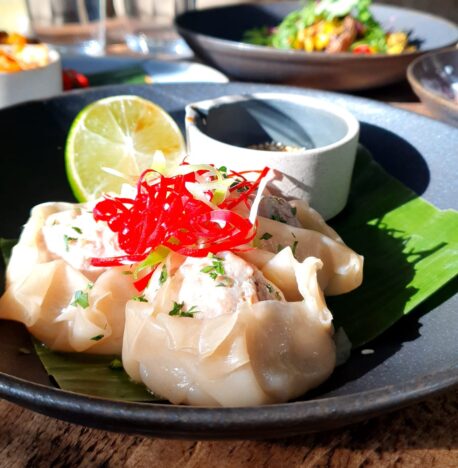 Downstairs, a 600-capacity subterranean space, complete with cutting-edge audio and visual technology, forms the focal point of an eclectic live music offering that places a particular focus on emerging and under-represented talent.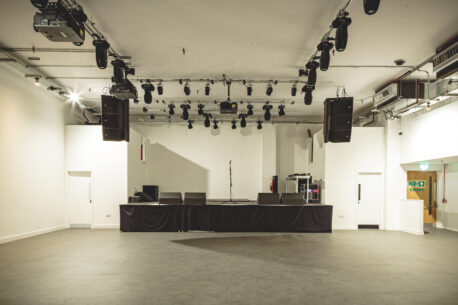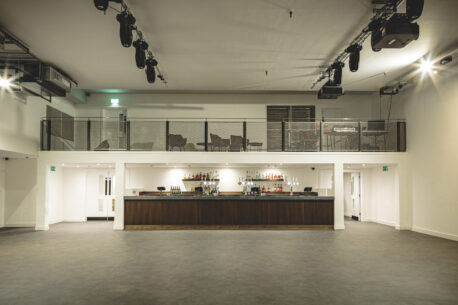 Finally, The Canvas members' lounge hosts a range of exciting events like panel discussions and wellness classes, all with an emphasis on music and the arts. A stunning space that blends the building's original industrial features with chic luxury, membership for under 30s is £15 per month, and £25 for over 30s. For that, you get a range of benefits that include entry to at least two gigs / events per month, access to the members' bar which is open until 4am daily and half-price food every Monday. Head to the Canvas website to find out more about becoming a member, and to claim a two-month free trial.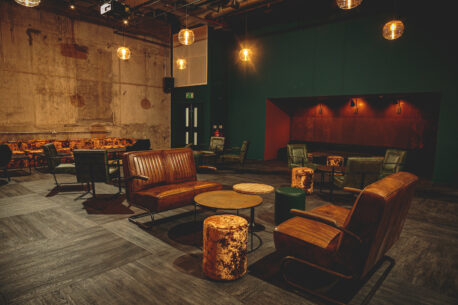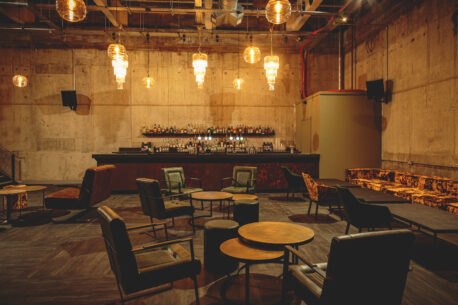 Canvas will also support charitable musical organisations that give back to the community. Through a series of music-led workshops that will take place within the venue and at communal sites across the region, the team will run regular fundraising events and workshop collaborations to support the Marcus Intalex Music Foundation — a platform to support and nurture talent in many aspects of music development and the culture that surrounds it.
Venue image credit: Lucas Smith Photo
Wed 8 Jun, Canvas, Circle Square, Oxford Rd, Manchester M1 7FS
Words:

Bradley Lengden

Published on:

Tue 19 Jul 2022