Launching on Mon 6 Nov, Zouk Tea Bar & Grill's beloved lunchtime Tiffin menu will be available for e-trike delivery around Manchester city centre as a nod to Mumbai's historic urban culinary culture.
Since the 1890s, lunchtime tiffin delivery has been a cornerstone of Mumbai's unique culture, with city-wide cycling box collectors – dabbawallas – picking up tin towers of steaming, sumptuous home-cooked food and delivering them to workplaces every day around the area. In Manchester, Zouk's sustainable riders will initially deliver within a one-mile radius of the restaurant during the week, and true to Mumbai's long-standing tiffin service, the riders will then collect the tiffin tins between 4pm and 6pm and return them to the restaurant to be washed and reused the next day.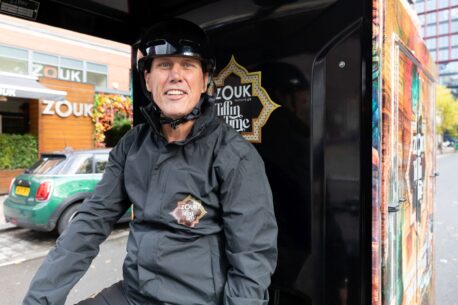 Available to pre-order now, the Zouk lunchtime Tiffin menu features meat, vegetarian and vegan options with different daily dishes, each served with a starter, two mains, rice, raita and a naan for just £15 per person. Options throughout the week include Butter Chicken, Lamb Karahi, Dall Makhani, Palak Aloo and many more.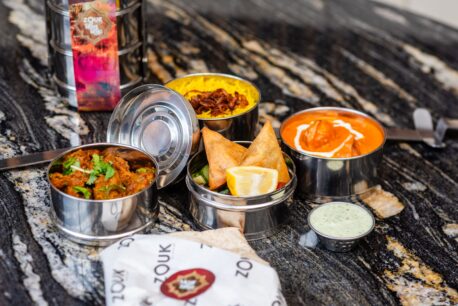 Delivery is available Monday to Friday, with customers able to order a specific slot up to 5pm for next day delivery. Ideal for offices and shared working areas, the service is available with a minimum order of 10 tiffins per booking.
Visit the Zouk website to check out the menu and book your lunchtime slot.
A Manchester Wire Partnership post
Zouk Tea Bar & Grill, Unit 5, Chester Street, Manchester, M1 5QS, Tel: 0161 233 1090

zoukteabar.co.uk
Words:

Wolf McFarlane

Published on:

Thu 2 Nov 2023