Manc brewing favourites Cloudwater have unveiled plans to open a brand new beer hall within the flourishing Kampus neighbourhood by Piccadilly.
The new space, expected in the spring, will take over the ground floor of Minshull House, a former Victorian shipping warehouse. It will feature a communal beer hall; 3°c cold store and beer tap wall; full kitchen serving local and seasonal food; and flexible event spaces. There'll also be plenty of outdoor seating in the scenic Kampus garden for when the elements are a little less…intimidating.
Since beginning their journey back in 2015, Cloudwater have gone on to not just become a behemoth of Manchester's brewing scene, but earning widespread international acclaim for their creations.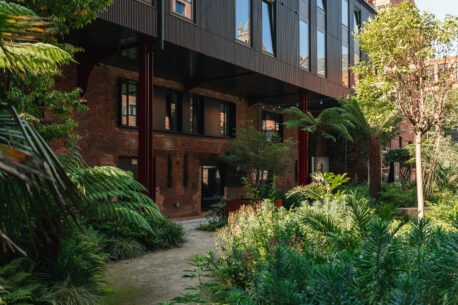 This will become the brewery's biggest location to date, joining their existing tap room in London and the Sadler's Cat pub and Unit 9 tap room here in Manchester.
Paul Jones, co-founder of Cloudwater, said: "We're looking forward to joining the community at Kampus, which already includes a number of outstanding independent operators who are a major credit to our city. Manchester means so much to us – far more than simply acting as our home city, it provides us with inspiration, feeds our creative energy and informs our values. So we're proud to be able to open another venue in the city, especially one neighbouring Canal Street, which has long been a vital part of the city's nightlife."
Cloudwater joins a host of other impressive indies planned for Kampus, with a roster set to boast the likes of Nell's, General Store, Beeswing, Great North Pie and Pollen.
Tue 1 Mar, Cloudwater, Kampus, Aytoun St, Manchester M1 3GL
Words:

Bradley Lengden

Published on:

Tue 22 Mar 2022